Emergency Eyecare Available 24/7
An eye emergency can happen at any time. Dr. Losh treats patients at Losh Optometry for a variety of emergency care conditions. Patients residing in Northwest Missouri and Southwest Iowa can visit him for emergency eye care and treatment.
Emergency Eye Care Q & A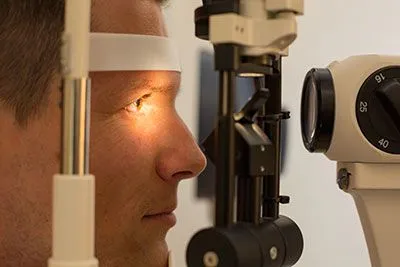 What Is an Eye Emergency?
An eye emergency can be damage done to the eye or surrounding area, that needs immediate attention before it creates a larger problem. This can occur from injury or getting a foreign object or chemical in your eye. In these types of situations, emergency care is needed to prevent further eye damage that can lead to a partial loss of vision or even permanent blindness.
What Symptoms Are Considered an Emergency?
Eye emergencies cover a range of incidents and conditions. Contact your doctor if there is an injury to your eye if you have sudden vision loss, swelling, bleeding, or pain in your eye, or if you experience any of the following symptoms:
Flashes of light
Floaters
Obscured vision, like a curtain or veil coming down
Burning or stinging
Pupils that are not the same size
One eye is not moving like the other
One eye is sticking out or bulging
Decreased vision
Double vision
Redness and irritation
Light sensitivity
Bruising around the eye
Blood in the white part of the eye
Discharge from the eye
Severe itching
New or severe headaches
What Precautions Should I Take with an Eye Injury?
Eye injuries can be serious if left untreated. You should never try to diagnose or treat an eye injury without proper supervision from a skilled professional. And although an eye injury may be painful or uncomfortable you should not do any of the following:
Rub or apply pressure to your eye
Try to remove foreign objects that are stuck in any part of your eye
Put medications or ointments in your eye
If you wear contact lenses, do not take them out if you think you have suffered an eye injury. Attempting to remove your contacts can make your injury worse.
Taking proactive steps to protect your eye from injury is the best preventative measure you can use. Accidents can happen, so to minimize your chance of eye damage you can wear protective eyewear when using power tools or engaging in high-risk sporting events. Follow the specific directions when working with chemicals or cleaning supplies. Keep scissors, knives, and other sharp instruments away from young children. If you do have an eye care emergency, you should see a doctor immediately to decrease your chances of developing permanent eye damage.